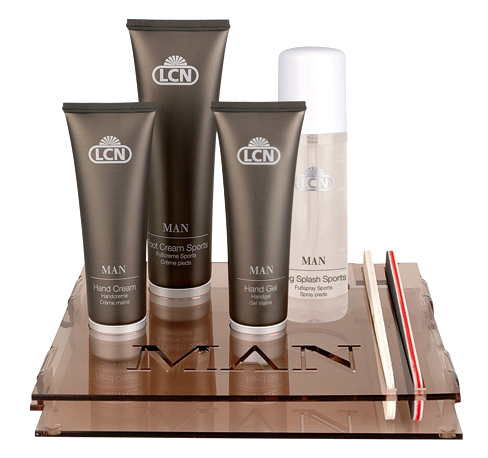 The men's cosmetics market is continuously growing. Much has changed in the field of professional care products, as well as with regard to going to a beauty salon. It used to be that men gave their girlfriends or wives gift certificates for a cosmetic treatment, but they are now the ones who appreciate receiving such gift certificates, thus finding their way to a beautician.
Once men discover the benefits and the effects of modern hand and nail care, they become our most loyal customers.
It is very important to us to choose the right treatment, products and atmosphere so that our male clients feel comfortable and relaxed. Furthermore, we make sure that the use of special Man Care products are used to meet the specific demand of male skin.
In the end, our male clientele leaves our studio with a smooth, resilient skin which is neither sticky nor shiny and with short, well-groomed nails that have a healthy looking even and mat nail surface.