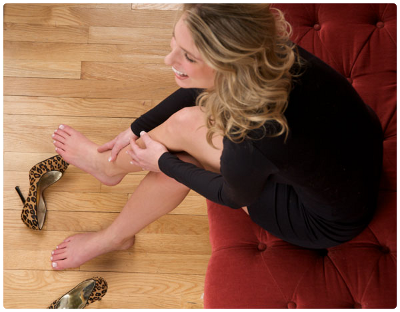 Our feet carry us everywhere and therefore endure a great deal of stress of our daily life. Nowadays, people are more aware of the fact that only regular foot care can guarantee beautiful and healthy feet.
We can do everything, from great looking nail art designs to the restoring of missing toe nails either partially or even completely. Our LCN Wilde-Pedique is a UV gel specially designed for toe nails that has anti-fungal properties.
We offer a wide variety of options for toe nails with our LCN Colour Gels or LCN Nail Polish or the ultimate French white. Have the best looking feet no matter what you are wearing and enjoy the pleasure of showing your feet.