At each treatment you can decide afresh: try the natural look or finesse your nails with one of the varied options which LCN offers you.
For a traditional finish apply nail polish to your nails. There is a decent selection of colours, so you will always find the right shade you need. What is more, the particularly mild LCN nail varnish remover ensures gentle and effective colour removal.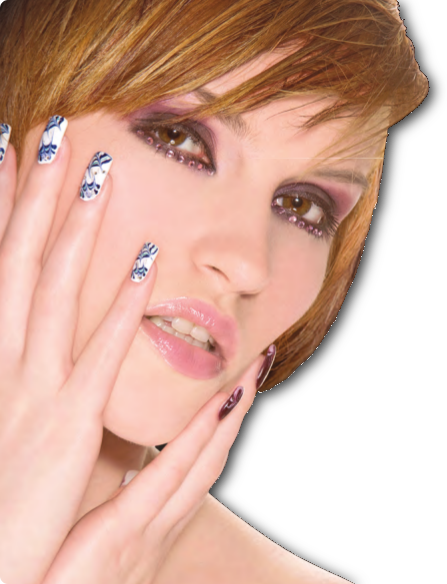 Another option is the application of permanent nail polish. This involves applying a light-curing colour gel as a finish on the completed nail. This surface will last until the next infill appointment. Your LCN Nail Technician will provide you with a matching nail polish for freshening up, infilling or as a small repair aid.
Permanent French nail polish is the first choice for many of our customers. For this, light-curing French gels are applied as a finish. The result is a permanent look that is always dry, shockproof and scratchproof - without any waiting period for repeated polish application. This French look will last until the next infill appointment.
You can even paint over them and they will still be perfect when you remove the polish. The LCN camouflage technique makes a tinting of the nail bed possible. This optical correction of nail colour intensifies the natural beauty of your fingernail. It is ideal for those who have imperfections on the nail bed. Your LCN Nail Technician will conjure up a creative and unusual nail art design according to your wishes.
Why limit ourselves to white french tips? Let us fascinate you with our creativity. Our wide range of colours, glitters and strass are here to make your nails look gorgeous and create envy from your surroundings. Choose an artistic finish perfect for the occasion or simply a look to suit your mood. You are only limited by your imagination!